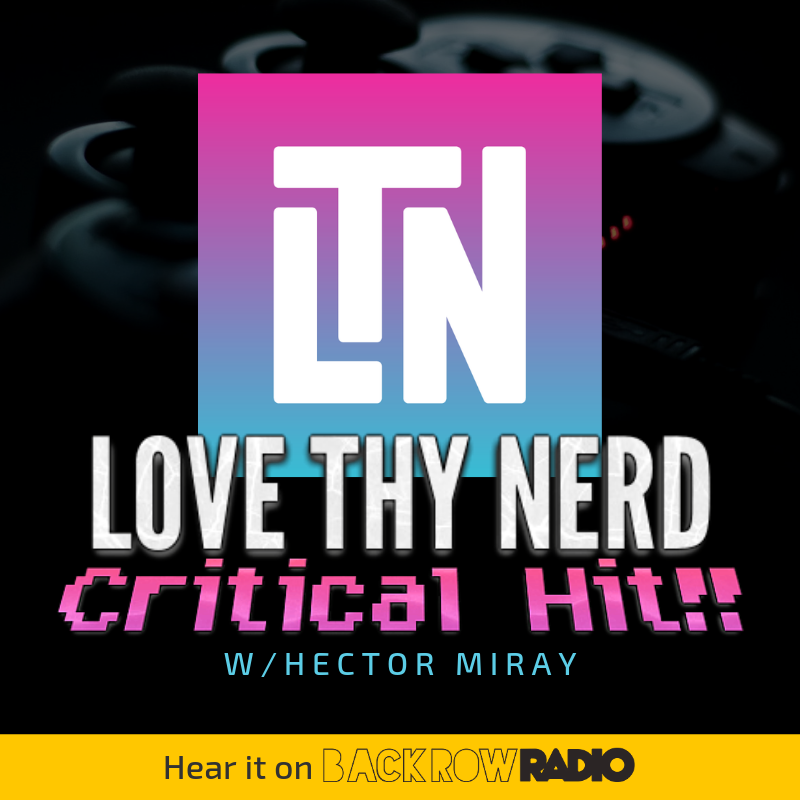 I'm doing a weekly segment Now on Back Row Radio: 
Love Thy Nerd's "Critical Hit!!" - a short devotional based on video games, comics, movies, TV shows, and basically all of pop culture.
New episode every week, hosted by Hector Miray of Faith & Fandom : "Finding God In Geek Culture" & LTN's The Pull List Podcast!
Will air Tuesday and Thursday morning's during the Back Row Morning Show and then randomly throughout the day all week long.
You can check out their website at www.backrowradio.com you can also get the app as well. Christian Music in every flavor.